PROFESSIONAL DOG TRAINER COURSE
Power packed course comprising of Theory, practical on untrained dogs, client-facing, true mentorship even after the completion of the course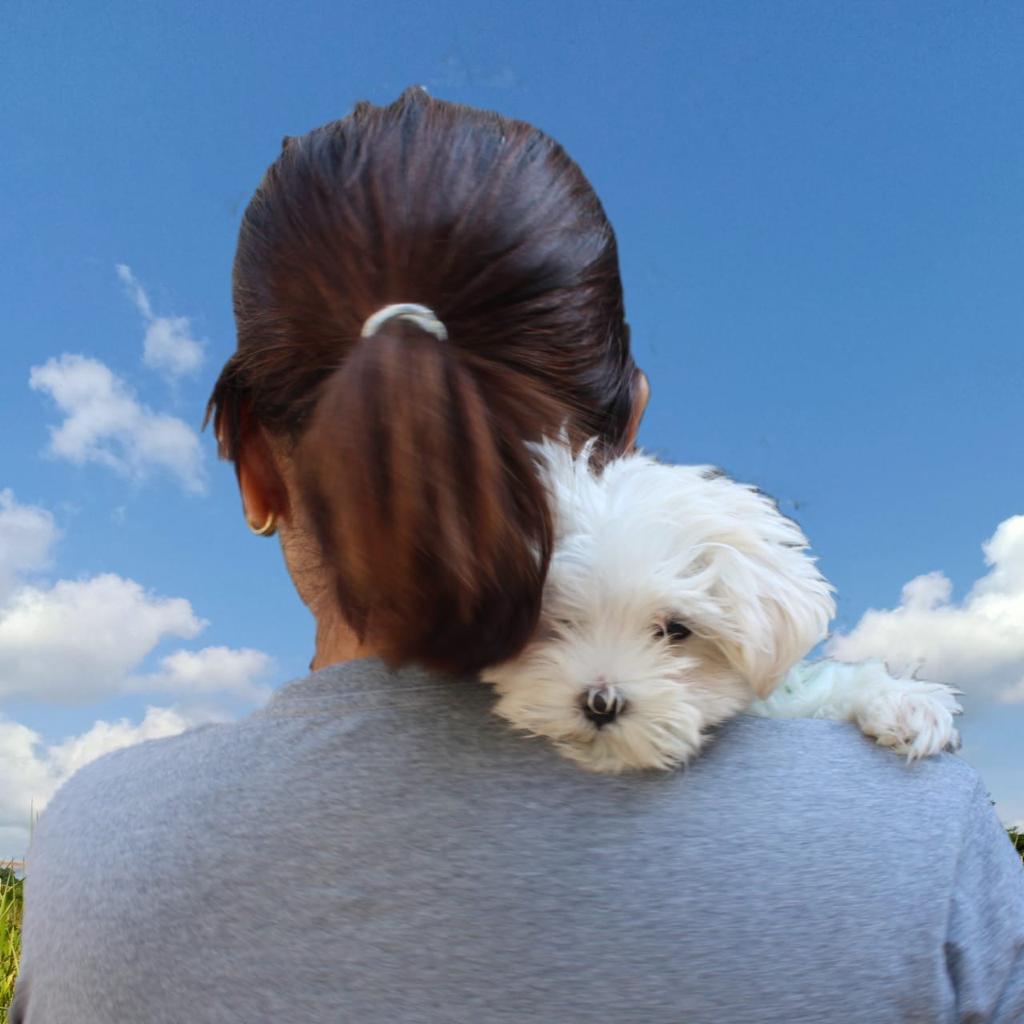 BE YOUR OWN BOSS! COMBINE YOUR PASSION OF BEING WITH DOGS INTO YOUR OWN PROFITABLE ENTERPRISE.
Thinking of taking dog training as a Career?! It's a wonderful line of work in a booming Industry.
Even if you are a veteran hand at training your own dog, you need experience training other people's dogs and teaching people to understand their own dogs. We will teach you how to train dogs professionally!
This programme offers an in-depth curriculum that teaches the science and practice of dog training, True mentorship with hours of in person coaching, client facing, Canine basic behaviour problems and dog training business management.
Become a CERTIFIED DOG TRAINER !
Join us!
It will only take a minute
You can take up this course if you are above 18 years of age, passionate about dogs and the way their world works!
This course offers theory and practical working with dogs and real time client facing. Tons of learning and fun along the way, with meeting other established trainers. Lectures from groomers/ vets/ kennel owners/ pet store owners, and an insight into the lovely world of animal communication and learning the ever so needed way to remain grounded.
PROFESSIONAL DOG TRAINER COURSE
History of dogs and training.
Different kinds of trainings and training methods.
Breeds of dogs and what they were bred to do
How breed specific training can help us.
Different learning methods in dogs.
Dogs and their different personalities.
How to recognise the different kinds of barks and what it means.
Frequently used terms in the dog training field.
People and their different attitudes.
Canine body language and how to interpret it.
Shaping and Operant & Classical conditioning in dog training .
What are rewards and how we must use them in training.
Puppy development right from conception to 6 months of puppy age.
Different commands to learn, its importance and which are life saving ones.
Training in deaf dogs and geriatric dogs.
Working on your observational skills and reflexes
The importance of learning how to ground yourself and meditate.
Brush through some k9 behaviour problems and how you can tackle them.
Basic health care and grooming in dogs.
How to start your own "DOG TRAINING BUSINESS"
What were the things that moved or you found valuable during the course?
Going through the trainer's course completely changed the way I looked at dogs.
Not only did the course open my mind to the way dogs communicate with us, it also helped me become more observant of the subtle cues that we often miss, to help understand dogs better. I also understood the importance of mindset while working with dogs, and the impact it can truly have on the dog's learning as well as the trainer's ability to manage situations.
Additionally, the well planned practical sessions helped bring the theoretical knowledge to life.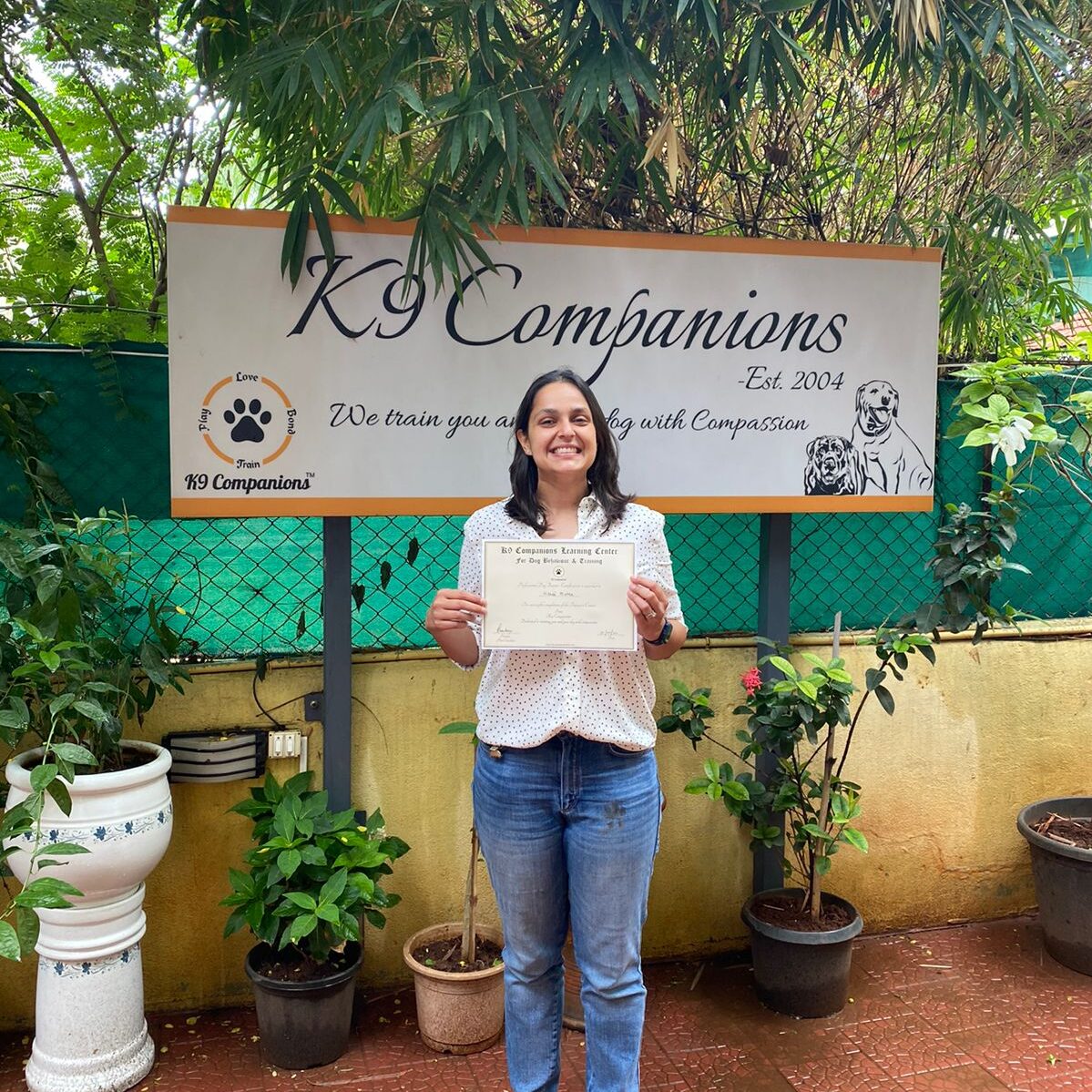 Hey,
Some of the points that I can mention are:-
– This course taught me how to be Assertive and calm.
– Also got to learn that Energies have a very huge impact on dogs and their behaviour.
– Dealing with problems in the simplest manner.
– In the duration of this course I learnt to observe my surroundings doesn't matter if it is not related to dogs but the slightest observations have helped me improve in training dogs.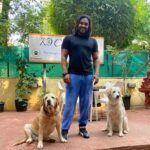 • Interesting sessions
• Qualified and skilled trainers.
• Well Planned course 'curriculum.
• Use of variety of teaching materials for better understanding.
• Practical based learning for skill development.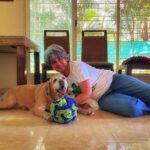 1. Once you do the course you will never look at dogs the same way again.
2. When you train a dog and its family always make sure you are true to your profession and to keep dogs' well being your topmost priority.
3. Observation and an eye for detail will help you more than anything else while training… all the information you would need to train a dog into a good companion will not just come from what the family tells you but what you observe and the little signs that you get during these interactions.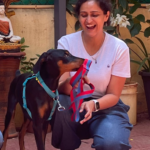 There are no perfect dogs, but there are perfect relationships & all dogs are unique in their own ways.
Join us!
It will only take a minute
Our Professional Dog Trainers Course stands out because-
1.We are a force-free dog training school. K9 Companions India is the only dog training school in the country that is purely a training school with no boarding facility.
2.We apply zero pressure on the dog for compliance
3.We equip people who aspire to take dog training as a career with the right knowledge, not just by the books but by real-time client interactions and hands-on training with untrained dogs!
4.This is the only course that offers a unique option of additional 10 sessions with Priti Chauhan where she mentors in practice, how a basic obedience program is run from start to finish with a new client and the dog.
5.We provide leads to fresh trainers with the school until they build themselves and their brands.
6.Hand holding at work and observing me working with dogs is something the school welcomes even post courses are over. Alumni of the school are special to us.
7.We believe to bring a change in the way dogs and human relationships are viewed by training more people with these science-based phenomenal methods.