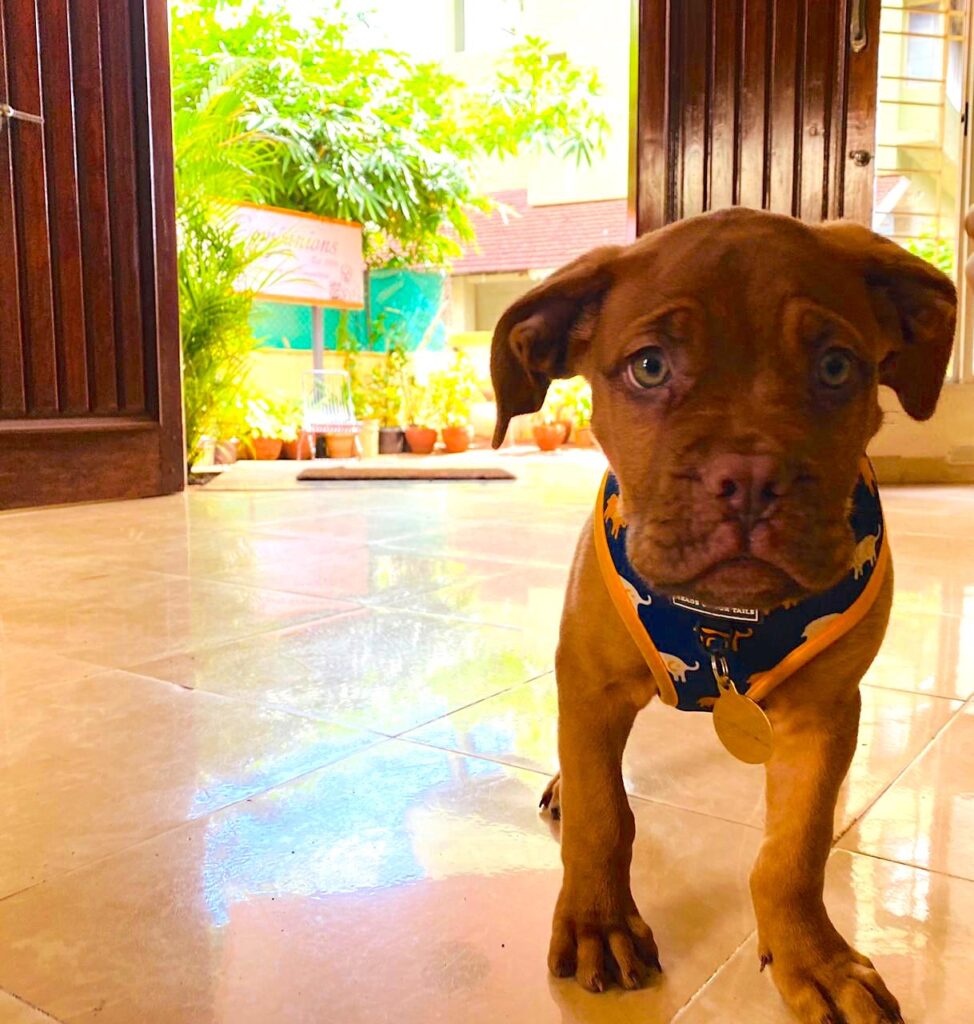 Selecting the right k9 Companion!
Ask any dog owner how they met their dog for the first time and see their face light up with joy! The best moment with our dog is the first memory of getting them home. The planning, the excitement, the constant fear what if one family member disagrees! How will we convince them?! Where will the pup/dog sleep, what will I feed, how will I cope, where will the dog stay when I travel?
All that homework which goes in selecting the right breed to finding the right vet and a groomer; places close by to exercise our dogs; a well stalked toy store around to TRAINING OURSELVES AND TRAINING OUR DOG. Phew!! It's never ending. I hope this does not surprise you! This is what goes on in an ideal dog owners mind and very frankly one that deserves a DOG!
During the pandemic, I saw a surge in puppy sale, adoptions and abandonment. Often, dogs are mindlessly brought home only to realize that either the breed is wrong for the family or the family is wrong for the dog. It is a commitment to a life! A life, that unlike children, remains dependent on us through their lives. It is only sane to make a conscious decision before getting a dog. Breeds like Belgian Malinois and Rottweilers are not for first time dog owners. On the other hand I very often come across people getting home a beagle thinking it's a short coat, small dog, perfect for city dwellers who have to put in extra hours at work! Beagles are extremely independent dogs that are constantly looking to charge their olfactory bulbs.
Here is my advice. Don't have the time? Don't get a dog. Are children at home asking for one, just to play and kill time? Send them to volunteer at a shelter. If they still feel strongly, please get them a dog after doing breed specific research and finding out the right dog for your house.
Things you have to keep in mind:
Temperament of the dog
This would largely depend on the need and the purpose of getting a dog. Some dogs are wired to guard and protect while others are outgoing and friendly. Please do a breed specific research to suit your needs. While selecting dogs around children – choose a friendly dog breed that is more sociable like the Golden Retriever and Labrador. Keep in mind that, younger the dog easier it is to mould it into our living habits.
Size of the dog
They say that don't judge the book by its cover! I say that don't judge the dog by its size. Getting a small dog like the Lhasa Apso or a Shihtzu, thinking it is a small breed and manageable? They have the attitude of a Rottweiler! Prospective owners should note that small size does not mean necessarily gentler temperament. Attitude varies from dog to dog regardless of the breed and largely depends on the upbringing.
Coat of the dog
All dogs need grooming and daily brushing for a healthy coat. Dogs with long coat need extra care and will need constant visits to the groomer for a good upkeep. Getting home a dog and then pin pointing the breed best suited for the need of the family members should be given utmost priority. In case you worry about allergies to dander in the fur, then do breed specific research and select a hypoallergenic dog breed accordingly.
Dogs and activity
Often, I come across dogs that haven't stepped out of their homes in years! A free roaming animal, one that has the world to explore is now kept inside four walls and is expected to be a good dog! Few months of quarantine during the COVID -19 pandemic, hopefully has taught us all that how frustrating it gets to be cooped up in the house. Many people went through loneliness and depression, got dogs to cheer themselves up. Do not forget by not taking our dogs out we have in any case quarantined their life for good. A well balanced dog would need safe exposures to "outside world" with the owner. Certain other aspects to bringing home a dog need to be kept in mind. Physical activity level of the family; amount of time the family has for care giving. Does the pet fit your lifestyle? Be prepared for the adjustment period for the pup or dog into your life. Which means you must plan getting the dog home when you know you have time at hand. Initial cost of getting a dog and the recurring cost of care like pet insurance etc.
How about adopting an Indie?
Need a hardy dog?! Do consider Indian Pariah breed – extremely resilient and intelligent dogs. The best way forward with adopting would be via the local shelters in your city and not from the streets. Dogs in shelters often carry huge emotional baggage and a loving home can most definitely change the world for that one dog!
We all pay for the choices we make in life. It is when our choices starts to affect others and specially our pet dogs, that we need to review to ensure the decision of bringing home a dog is never dropped like a hot bulb in hand!
Enjoy life with your K9 Companion!