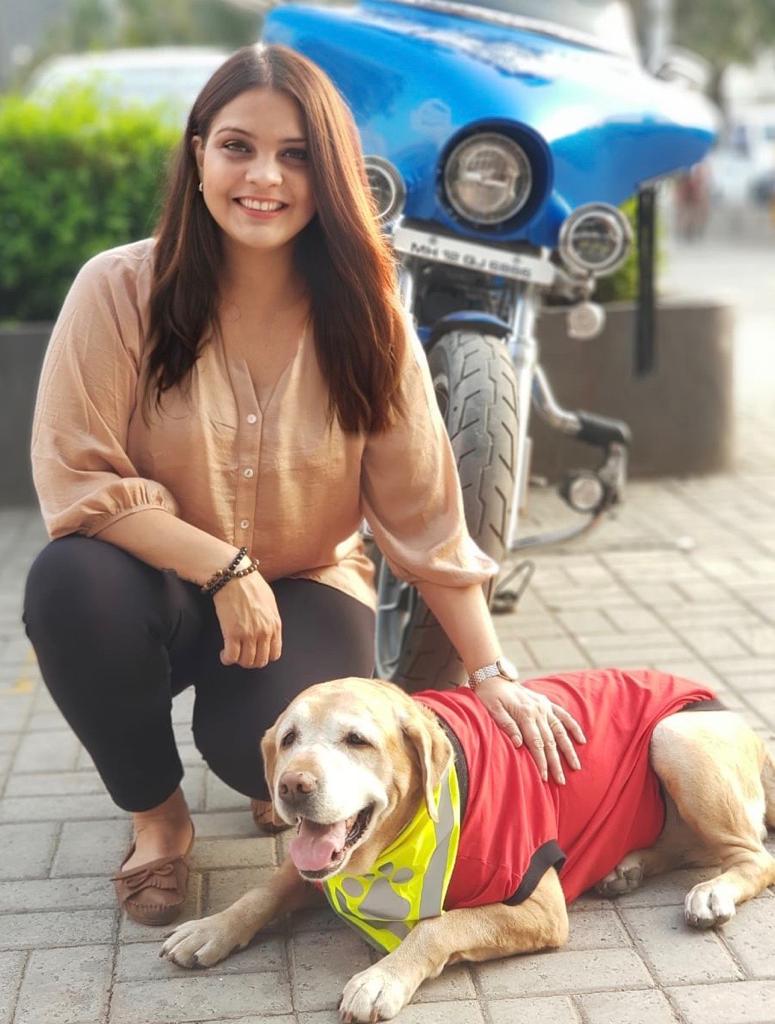 Both are four-letter words and define each other beautifully.
Imagine a world where you can sense happiness even before it comes to you!
Lived all my life where work did give loads of linear success but inside I sense this vacuum as if a parallel life exists within.
Dogs have been my companion since childhood, giving sadness only when literally death did us part. They have always been the channel for meeting wonderful people.
Can you resonate if I tell you that every time I Lost my dog, life was the same but certain folds inside, the sadness within, was never shown sunlight? Did I want to protect it as the last dying memory of my dog?! Perhaps YES.
Haseena my black Labrador was not a dog, she was a cow!
A huge diffuser and a dog just meant for love. If ever I got upset with Sundaree, Haseena would lovingly distract her with a toy and take her to the terrace garden to play with her.
A lifetime passed with dogs, each one with their unique personalities won over me and took a piece of my heart when they left. Strange isn't it how love fills up again and continues like a season in a year on repeat which is there every year and is refreshing!
Now as I lie in bed, hugging my dog, Sundaree, I match my breathing to hers and I am so sure she matches hers to mine. It's this game we play every night.
Long back when my Doberman Sultana crossed the rainbow bridge, leaving a litter of 9 pups, then only 18 days old, my other female Begum who had a miscarriage, took over and nursed the pups till they found loving homes. I was young then but not naive to not observe and relish how beautiful the entire episode of caregiving was. The grieving pups and the grieving dog found love in each other!
I think loving someone knowing that they will die before we do is in itself the most selfless thing to do. Here is where we have no reins to the heart. It has a mind of its own and it gets attracted to whatever looks loving. Love also is the only thing which many have been unlucky in receiving or noticing.
Love is all that mankind seeks!
Life is beautiful only if we know its true essence and the real reason for our struggle.
Give love a chance..give a dog a chance to be your true companion!